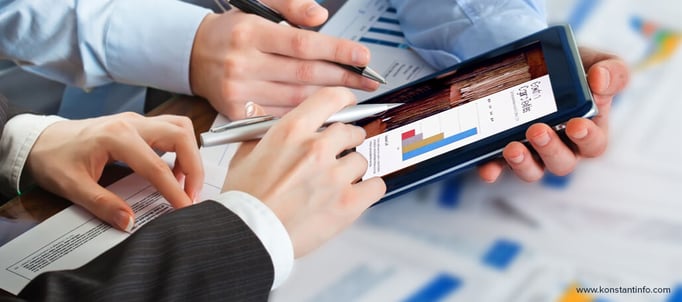 Efficiently managing IT infrastructure is critical as companies look for ways to execute business strategies faster and wither greater cost effectiveness. In the past an IT department could be successful simply by "keeping the lights on". Today, however, IT leaders are expected to leverage technology to create a robust IT infrastructure that gives their business a competitive advantage and improves their business outcomes.
In a recent Gartner Group study, IT investment strategy was classified in three categories –run, grow and transform – based on their contribution to the business objectives.
Run focuses on purely operational and maintaining the status quo.
Grow focuses on improving performance and operational effectiveness by impacting business processes.
Transform activities create a competitive advantage and helping realize the company vision.
The study revealed that even with these new business demands on IT, most departments struggle to deliver that with up to 64 percent of IT budgets still being devoted to Run with just 21 percent allocated to Grow, and only 15 percent to Transform.
Of course most businesses would be happy for IT to devote greater resources to Growth and Transformation but are locked in Run mode because of:
Under-resourced, overburdened staff
Infrastructure that is immature and/or growing obsolete
Excessive administrative cost
Too much spend on fixing issues
With so many IT departments focused solely on Run, too many opportunities for transformation and growth are lost:
Improving online customer service, mobile and big data capabilities.
Streamlining operations both inside and outside of IT.
Building the technical skills of the IT staff.
Reinvesting cost savings into the business.
How can IT move away from simply focusing on Running and spend more time on Growing and Transforming the business? The first step is setting a goal to create a Business Efficient IT (BEI) environment. Business Efficient IT takes the economic definition of efficient and applies it to IT giving the optimal combination of people, processes, and technology operating at the highest level of efficiency for the lowest investment. The quickest path to achieving this state begins top down with a comprehensive analysis of staff skills, infrastructure maturity level, along with IT and related business processes. Because not every business has the resources to engage in this comprehensive analysis it can also be separated into component parts and performed iteratively over time.
Executed properly, this analysis will yield a clear understanding of the level of IT performance needed to support the business goals, the technology, process, and personnel gaps needing to be addressed to reach that goal, and actionable plans to improve the capabilities and technologies to support the goal. Ultimately this will deliver a greater alignment between IT and the business and IT can begin delivering transformative outcomes.
Achieving a BEI environment requires a strategic approach, long term commitment, and for IT leaders to think in a new and holistic ways about their department's role in the business.
Sources:
http://www.techradar.com/us/news/world-of-tech/management/making-it-infrastructure-more-efficient-1170609
http://www.cognizant.com/InsightsWhitepapers/Transforming-the-Business-with-Outcome-Oriented-IT-Infrastructure-Services-Delivery.pdf