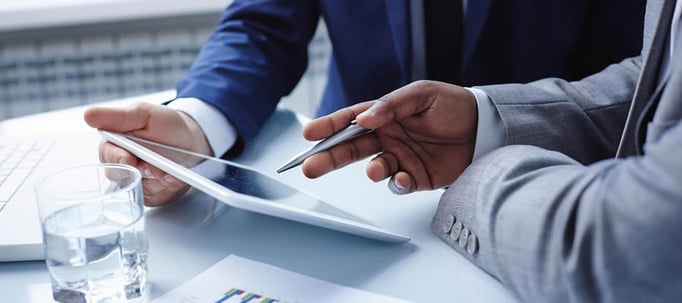 Daily business operations don't happen without IT and the supporting IT infrastructure, this is widely understood. But even with that understanding many businesses put off critical infrastructure updates because IT purchases are a significant charge against their CapEx budget. It's an understandable decision, but it leads to lower staff productivity, higher risk to external security threats, and IT is unable to respond to changing business needs all because the business is operating on outdated IT.
Brian Bagley, Managing Director for Vantage Financial, spoke with us about the problems companies face when deciding how to fund their IT investments and how those problems can be solved through leasing. He also explains what CFOs should look for in a dependable leasing partner.
What problems do CFOs face when making an IT investment?
What we often see with customers is that their IT is already going down a path; they've decided the technology they want, but haven't created a purchasing and financial structure to support their decisions. Change happens so quickly and technology becomes obsolete so fast that the equipment a company relies on to do their job is highly perishable within an environment.
If you decide to purchase and own your own equipment, what are you going to do with it when it becomes obsolete? Now you have to go out and try and get a nickel for every dollar that you spent 18 months ago.
What are the benefits to working with a leasing partner?
Most leasing partners will have management tools to augment the customer's internal procedures. Management tools like tracking the assets that are under lease, tracking the different schedules, tracking the contracts that are in place in the hopes of meeting end-of-term deadlines, and managing changes within the company.
Developing a refresh plan
We sit down with any customer and develop a refresh plan on how often they're going to evaluate and upgrade their IT inventory. Within that plan, we outline an asset disposition strategy and a data eradication strategy for not only when equipment comes into a company, but also when it leaves.
Cash flow & budget management
Leasing provides a predictable amount on an ongoing basis for any and all IT purchases. CFOs should treat their IT as a utility instead of a one-time investment.
Plan matching
Working with a leasing partner will match a plan to the right leasing structure. Every customer, at some level, has a need for IT and they need to match that need to the right leasing strategy.
How to choose the best leasing partner?
You want a partner that's going to work with you at the end of the lease and work on a strategic refresh plan, so that leasing can be a valuable, flexible, and a cost-effective management tool for the organization. Look for someone that's going to take a relationship focus and look at your company's strategic IT purchasing over a 3 to 5 year term.
Quality
Make sure that they have a good reputation with quality IT vendors and have experience in your industry.
Customer Service
You want to look at the customer service that's available with the Leasing partner. Is it more of a 'call-in-bank' or is there a dedicated customer service team for your account?
Relationship
Are they willing to sit across the table from you and build a long term relationship, or are they looking at it as simply a transaction, ready to move on to the next client?
Effectiveness
How strategic, creative, and flexible are they at solving some of your IT purchasing issues? Make sure they're working with an IT vendor that is knowledgeable and can easily handle your business specific demands.
IT Investment Summary
Businesses can no longer expect to stay competitive while operating on obsolete technology. When the technology in your industry changes, you need have a strategy in place that can effectively manage the transition from old to new while maintaining a secure network.
Xigent Solutions understands the demand for quality and effective equipment. That's why we believe CFOs need to take the next step and include IT in their financial strategy. Make an investment in the foundation and security of your business by working with someone who can recommend the latest technology and protect your business against today's biggest threats.