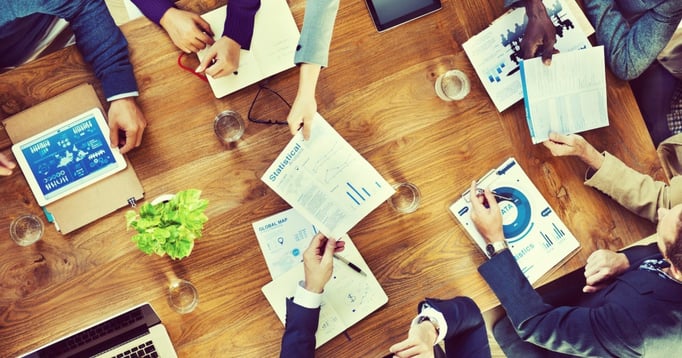 Businesses make a significant capital investment to upgrade IT infrastructure but, more often than not, don't get the full capabilities promised by the technology. Usually, because of this, business and user satisfaction with IT ends up lower than it should.
Through our experience with hundreds of companies and thousands of individual technology decisions we've identified a variety of reasons why this happens. Here are just a few:
There's no overall technology architecture to guide the purchasing decision. As a result:
Technology is purchased to solve a short term problem
Initial pricing drives the decision minimizing the cost consideration of ongoing support and maintenance
Technology becomes shelfware because staff lacks time or ability to fully deploy
Staff resources get pulled away too soon following technology deployment before features can be fully adopted.
If any of these scenarios sound familiar, along with the subpar outcomes and dissatisfaction with IT that comes because of them, they don't have to. There is a better way for businesses to get the ROI and outcomes they are looking for from their technology purchase.
A better way
It is possible to make sure your IT investments deliver the ROI the business is expecting and Xigent Solutions has developed a program specifically for that purpose. We call it our Solutions Assurance Program and it is designed to help IT:
provide greater outcomes for the business
deliver increased value to the organization
get on the path to achieving Business Efficient IT
Business Efficient IT: Where IT resources - People, Process, and Technology –
are more fully utilized with Xigent's methodology to deliver greater
outcomes while minimizing IT cost and inefficiency.
The Xigent Solutions Assurance Program consists of 6 phases that span the IT technology lifecycle.
Requirements—developing a baseline understanding of current IT operations is critical to fully understanding the businesses IT requirements. You can't get where you want to go if you don't first know where you are.
Architecture, Design and Planning—Architect and design the right solution to meet a business's needs and then develop a realistic, actionable plan and assemble the right team to implement it.
Solution Procurement—Develop and rigorously evaluate solution criteria, as well as alternatives, to deliver the most cost effective technology outcome.
Deployment—Effectively execute the previously developed deployment plan
Systems Management—define systems management roles and responsibilities and keep the systems patches and updates current. What care and feeding is required to keep the new solution healthy and operating efficiently? Who is responsible for doing that?
End-of-Life—define end-of-life criteria to ensure that systems will always be able to respond to changing business needs. This final, frequently overlooked step is important because it enables pro-active planning for beginning of the next lifecycle.
Sounds complicated, why go to all this trouble?
We employ this comprehensive approach to IT because our purpose at Xigent Solutions is actually quite simple. Our goal with every customer is to improve their business outcomes by putting them on the path to Business Efficient IT. It's a simple goal but difficult to achieve with a different meaning for every business and it means that we approach every customer engagement as a long term relationship, not merely a transaction. We all know that the strongest, longest-lasting relationships, in life and in business, are built on a foundation of transparency, accountability, and continuous improvement.