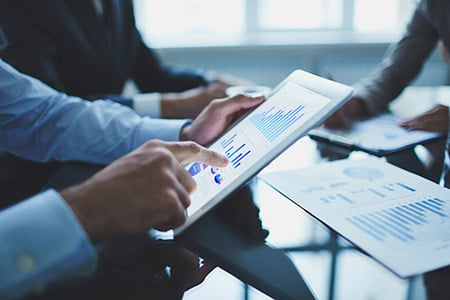 Everyone throughout the IT chain, from IT users and managers to the CIO, are urged to reduce costs as a part of the new quarter or the new year performance objectives. IT Asset Management (ITAM) program is an effective but overlooked way to achieve those goals. A properly implemented ITAM program that accounts for both technology user requirements and critical business needs will let the IT department more easily comply with changing budget requirements and at the same time improve overall IT performance and efficiency.
Being able to predict what assets will need service or maintenance and when they will need it would be a great skill to have as an IT professional. But in lieu of being psychic, IT relies on notifications from the OEM but too often aren't the first to receive it. Instead, it's frequently the Purchasing/Finance Department. Giving IT the consistent visibility in to:
When hardware leases expire
when new models are coming out
when new software upgrades are released or rolled out and
based on when the demand exists (personnel/finance)

ideal times for maintenance, repairs and new deployments
understanding business practices to know when to take key business systems offline
would improve IT efficiency and allow the IT staff more time to focus on critical business projects instead just reacting to the latest OEM notifications.
The first step to solving this information gap is for IT to develop an inventory of assets followed by prioritizing which assets are critical to running the business using the following criteria:
Identifying business processes and what assets support them
Prioritizing assets based on importance/demand aka. what's necessary to run the business
Which systems share assets in order to gain efficiencies
An ongoing analysis of what assets to keep and what assets can be retired, highlighting the risks involved with change vs. no change
More financial and security evaluations around the consequences of waiting to repair an asset vs. replacing it

What are the overall costs involved with making a change to an asset?
When measuring the near term needs vs. the long term gain of IT Asset Management, IT professionals need to think strategically as well as from cost considerations. An inexpensive alternative during a time of low demand could blow-up gruesomely in a time of high service demand.
About Xigent Solutions
Xigent Solutions specializes in IT services and solutions for mid-market organizations. By partnering with our customers holistically, we engage on both strategic and tactical levels to help them drive greater business outcomes from IT. We do this by helping our clients create and manage Business Efficient IT (BEI) where IT resources – people, process, and technology – are more fully utilized with Xigent's enterprise based methodology to deliver greater outcomes while minimizing IT cost and inefficiency. Contact us today.