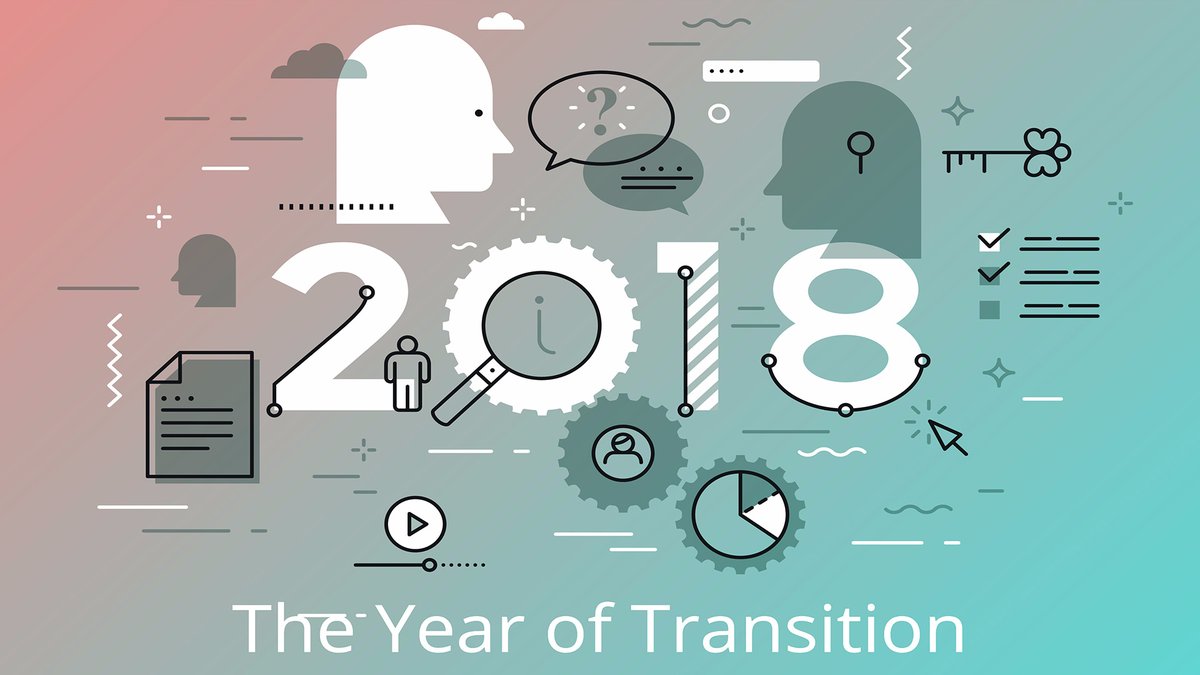 Will 2018 bring new technology surprises, an evolution of 2017 trends or a combination of both?
Throughout 2017, the prevalence of security issues and ransomware attacks accelerated the need for adaptive security architecture while widespread growth in the mobile workforce, BYOD and IoT, led to further adoption of cloud technology.
Will we see technology become more complex yet more seamless? Check out Garter's Top Strategic Technology trends for 2018 and beyond. Don't have time to read the report, no problem, we've summarized it for you.
Here are five technology trends of 2018 and how they'll transform the way humans interact with technology.
1. Intelligent Apps and Analytics
What is it? Intelligent apps utilize artificial intelligence (AI) to improve traditional applications by either supporting or replacing manual human-based activities with intelligent automation. Examples include facial recognition, email document analysis and intelligent voice matching. Augmented analytics uses machine learning for data preparation, as well as insight discovery and sharing.
What should you look out for? AI is going to be huge! Over the next few years, pretty much every application and service will use some level of AI, whether it's obviously incorporated or more behind the scenes. Businesses should be developing strategies that incorporate this shift to intelligent automation. Don't miss out on these trends—the missed opportunity costs are massive.
2. Cloud to the Edge
What is it? In edge computing, traffic is kept local and information processing and content collection/delivery are put closer to the sources of the information. In cloud computing, scalable technology capabilities are delivered as a service using internet technologies, and it doesn't demand centralization. Although many people see cloud and edge as competing approaches, they actually complement each other. Edge computing brings distributed computing into the cloud style, and some programs, such as Microsoft Office 365, implement the cloud approach that distributes functionality to the edge.
What should you look out for? IoT, as well as mobile and desktop environments, will be strong drivers of the cloud-to-edge approach. Cloud vendors are encroaching into the IoT market and IoT vendors are looking to more effectively manage their solutions by adopting the cloud style.
3. Conversational Platforms
What is it? Chances are, you've interacted with plenty of conversational platforms just recently. Apple's Siri, Microsoft's Cortana and Amazon's Alexa are just a few examples. These conversational platforms focus on "speaking" the user's natural language instead of the user trying to "speak" the machine's language. Some interactions between the user and the computer are as simple as "Is it supposed to rain today?" or as advanced as booking a table at a restaurant.
What should you look out for? Over the next few years, developers will continue to focus on making conversational interfaces more natural for users. Instead of users needing to communicate in a very structured manner, these conversational platforms will integrate with third-party services that will drastically increase the usefulness of these systems.
4. Event-Driven Model
What is it? Business events, such as the completion of a purchase order, can call for specific business actions and have implications and consequences for multiple parties. An event-driven approach allows for real-time decision making and situational awareness, and is necessary to achieve user goals in conversational platforms. The culture must embrace this "event thinking" in order to more efficiently detect business events.
What should you look out for? Events are only getting bigger! The cultural perception is going to accommodate the push to digital business. Technology providers, such as SAP (with the SAP Event Stream Processor), will be using a more event-driven approach, and events will become the preferred default approach in the intelligent digital mesh.
5. Continuous Adaptive Risk and Trust
What is it? Security is becoming a bigger issue as hackers have access to more sophisticated tools. As security threats are on the rise, perimeter defense and static rule-based security are no longer sufficient. A continuous adaptive risk and trust assessment (CARTA) enables real-time risk- and trust-based decision making and adaptive responses.
What should you look out for? Security and application teams must collaborate to combat the evolving threat landscape. The use of ownership and proxy for trust isn't going to cut it anymore. By clearly communicating and easily integrating security requirements, IT teams can continue to improve information security.
To compare last year's trends are available here.