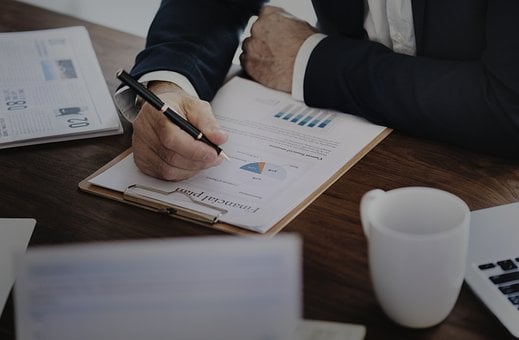 For most organizations, the answer to this question is either I don't know, or probably not. A recent study by PWC determined that there is no direct correlation between technology investments and profitable growth. Despite the advances in information technology; the perceived influence technology has on today's businesses; and the ongoing opex and capex investments in IT; the reality most organizations face is that those investments fail to deliver the promised business outcomes and value.
As a result most companies, especially small and medium-sized businesses, are under pressure to drive increased value out of their IT expenditures. According to Blake Abdella, Chief Strategist at Xigent Solutions, "The lack of business outcomes and value from the IT spend, is not solely an IT leadership issue, but is really a business leadership issue. For IT investments to deliver meaningful returns to the business, business leadership, which includes IT must:
Engage in IT decision-making and performance.
Ensure IT investments are delivering the needed business capabilities, not just technology.
Ensure the organization has an IT plan to deliver improved value and outcomes.
Ensure successful execution of the plan, and realization of outcomes and value".
There can be challenges in getting business leadership to embrace their role and importance in delivering business outcomes and value like unfavorable perceptions of IT, a lack of understanding around IT capabilities and their link to business performance, and perceptions that IT spending is a cost to manage, not a means to enable business performance. Blake explained, "When these challenges are not resolved, companies lose the opportunity to compete effectively, IT investments aren't seen as bringing enough value to the business, and as a result, are viewed as cost centers rather than assets worthy of investment. However, when IT capabilities are viewed as critical enablers vital to achieving business outcomes, business leaders work as partners, endorsing business projects as IT projects and IT projects as business projects. An integrated strategy and plan begins to evolve".
Companies that recognize and address the challenges, are in a much stronger position to answer the question posed in this blog's title affirmatively. If you'd like to move your business in this direction, here are a few tips to get started:
Get business leadership engaged in IT decision-making and performance.
Get your leadership team to clearly define and communicate business outcomes that are most important.
Establish an "Outcome Chain" that links information technologies, business capabilities, business outcomes, and value.
Build a plan that identifies and prioritizes capabilities to improve or establish.
Develop a set of KPI's that measure business outcomes and value.
Determine how to successfully execute the plan.
Being able to comfortably say "Yes, I am getting greater than expected business outcomes and value from the investment we make in IT" is an all too common business challenge and while there are no shortage of discussions about it, the majority of them focus on the enterprise segment. In line with our purpose we believe there is a need for a sustained, focused dialogue on this topic that is geared for mid-market organizations. To start that conversation we are launching an all new, independent blog led by our Chief Strategist, Blake Abdella. There Blake will be sharing insights and strategies for how to get to that place where you can comfortably answer that uncomfortable question. Please check back soon, we'll be announcing the first post here and on our LinkedIn page.
About Xigent Solutions. Xigent Solutions specializes in IT services and solutions for mid-market organizations. By partnering with our customers holistically, we engage on both strategic and tactical levels to help them drive greater business outcomes from IT. We do this by helping our clients create and manage Business Efficient IT (BEI) where IT resources—people, process and technology—are more fully utilized with Xigent's enterprise-based methodology to deliver greater outcomes while minimizing IT cost and inefficiency. To find out how Xigent Solutions can help your business make the digital transformation, contact us.