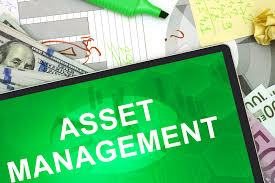 With IT resources focused on business-critical priorities and budgets stretched to the max, asset management often takes a back seat. This leaves many mid-market companies unable to answer these important questions about their IT assets:
Where is each asset located?
What is the service contract status for each asset?
Which assets are connected to the network?
Is the level of service support appropriate for the life cycle stage of each asset?
Am I spending more money than I need to on certain assets?
When companies cannot answer these questions, they are vulnerable and potentially exposed to increased risk, higher costs and lower productivity. Often there isn't a cohesive asset management strategy in place. Instead, it's a cacophony of disparate parts, added over time that don't integrate with each other.
What is the value of an asset management plan?
An asset management plan takes the guess work out of tracking your company's IT assets with a proactive, strategic approach. It goes beyond tracking assets on an excel spreadsheet by providing an accessible, consistent and accurate process that transcends personnel changes.
"At Xigent Solutions, we believe a service solution, not an expensive product that requires extensive training, is the most effective resolution to this problem. Our cloud-based software allows you to view and manage your inventory through one dashboard, making it fast and easy to see all your IT assets at a glance," explained Gunnar Larson, IT life cycle consultant at Xigent Solutions. "By outsourcing asset management to an expert partner, you'll free up your IT resources to focus on business-critical priorities and drive innovation," Mr. Larson stated.
Five benefits of outsourcing your IT asset management
Security, compliance, and stricter government and industry regulations are impacting mid-level organizations, making the stakes higher than ever before. Companies can't afford to take the risk and with limited IT resources so they're turning to outsourcing to fill the gap. By selecting the right outsourcing partner, you'll benefit in these ways:
Discover areas of under and over spending. By tracking all of your assets, you'll be able to evaluate their life cycle stage and determine if the service level is appropriate. Also, you can evaluate licensing and usage to ensure you've got the right number of assets in place to support your business.
Manage your inventory at a glance. From one dashboard you'll be able to identify the location of every asset and tag it, log the serial number, classify the device and assess its configuration and service provider.
Increase readiness for audits and shorten response time when providing information for compliance, government, legal or licensing inquiries.
Decrease response time to a security threat by knowing which devices are connected to your network at any time.
Increase inventory tracking accuracy and consistency to avoid potential disruptions to critical business processes.
It's time to retire those Excel spreadsheets and create an IT asset management plan with a partner who understands the challenges of mid-market businesses. At Xigent Solutions, we'll build the service solution that fits your budget, delivers enterprise-level quality and drives efficiency in your business.
About Xigent Solutions
Xigent Solutions specializes in IT services and solutions for mid-market organizations. By partnering with our customers holistically, we engage on both strategic and tactical levels to help them drive greater business outcomes from IT. We do this by helping our clients create and manage Business Efficient IT (BEI) where IT resources—people, process and technology—are more fully utilized with Xigent's enterprise-based methodology to deliver greater outcomes while minimizing IT cost and inefficiency. To find out how Xigent Solutions can help your business make the digital transformation, contact us.