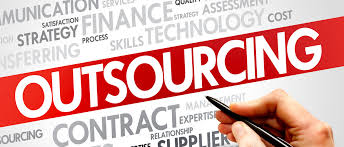 When you outsource support services, you're tapping into a team of experts with a broad array of expertise and experience, so you can focus on the things that grow your business.
"Most organizations value IT as an integral part of their business. When mid-market companies find their IT team is consumed with tasks that are overrunning their capabilities, then managed support services is an excellent option to alleviate that pressure," explained Denise Peterson, vice president of service delivery at Xigent Solutions. "This allows companies to redirect their teams to focus on their important business objectives."
Here are seven benefits that outsourcing support services can bring to your company:
Experience and expertise
Leading IT service companies work with many organizations, so they've been exposed to a multitude of IT issues. You'll benefit from their experience in solving similar incidents, and they'll get your business back up and running in less time than if you had to do it yourself. This is critically important when IT problems arise that are outside your team's field of expertise.
Faster implementation
An experienced service provider will have an IT staff with a wide range of skills and expertise. They're trained, qualified and certified on numerous technologies. Implementing new solutions can happen faster with shorter implementation times.
Reduced security risk
If your team doesn't specialize in security, they may not be equipped to manage security breaches that put your company at risk for exposing sensitive and protected information.
Protect your company from cybercriminals who want to steal your confidential information and interrupt your day-to-day business operations by outsourcing this service to a partner that is more familiar with the latest cybercriminal schemes. They'll have faster and more efficient ways to deploy security protection for your company.
Reduced compliance risk
Compliance regulations are becoming more restrictive and more important to more industries. That's a lot to track and keep up to date. It makes sense for mid-market companies to utilize an outsourced provider who can assume and manage this risk and bring industry expertise to your organization, rather than trying to do it all yourself with limited resources. Knowing and operating according to the right compliance requirements allows you to overcome one of the barriers to market entry and expand into new industry sectors.
Reliable disaster recovery
Your data is one of your most valued assets. Many mid-market companies are not equipped to handle an unplanned disaster that can threaten data loss or bring operations to a stop. By partnering with a reliable service provider, you'll reduce the risk to your business when or if a disaster strikes and free up your IT resources to focus on business-critical priorities.
Enterprise-level IT
By outsourcing your IT service needs, you'll have access to IT professionals when you need them. You'll benefit from the latest advances in information technology that can increase your company's competitive position in the market − without experiencing the technical headaches.
Better cost management
"Leading mid-market companies are recognizing managed service providers offer real value in strategic and industry expertise without the expenses of in-house costs. They can plan for a consistent and controlled monthly expenditure and avoid excessive and unpredictable IT expenses," stated Ms. Peterson.
By moving to an as-a-service model can benefit from enterprise-level standardization and scalability to support your business initiatives and let enable your existing team to focus on delivering innovative customer solutions and improved outcomes for the business.
About Xigent Solutions
Xigent Solutions specializes in IT services and solutions for mid-market organizations. By partnering with our customers holistically, we engage on both strategic and tactical levels to help them drive greater business outcomes from IT. We do this by helping our clients create and manage Business Efficient IT (BEI) where IT resources—people, process and technology—are more fully utilized with Xigent's enterprise-based methodology to deliver greater outcomes while minimizing IT cost and inefficiency. To find out how Xigent Solutions can help your business make the digital transformation, contact us.