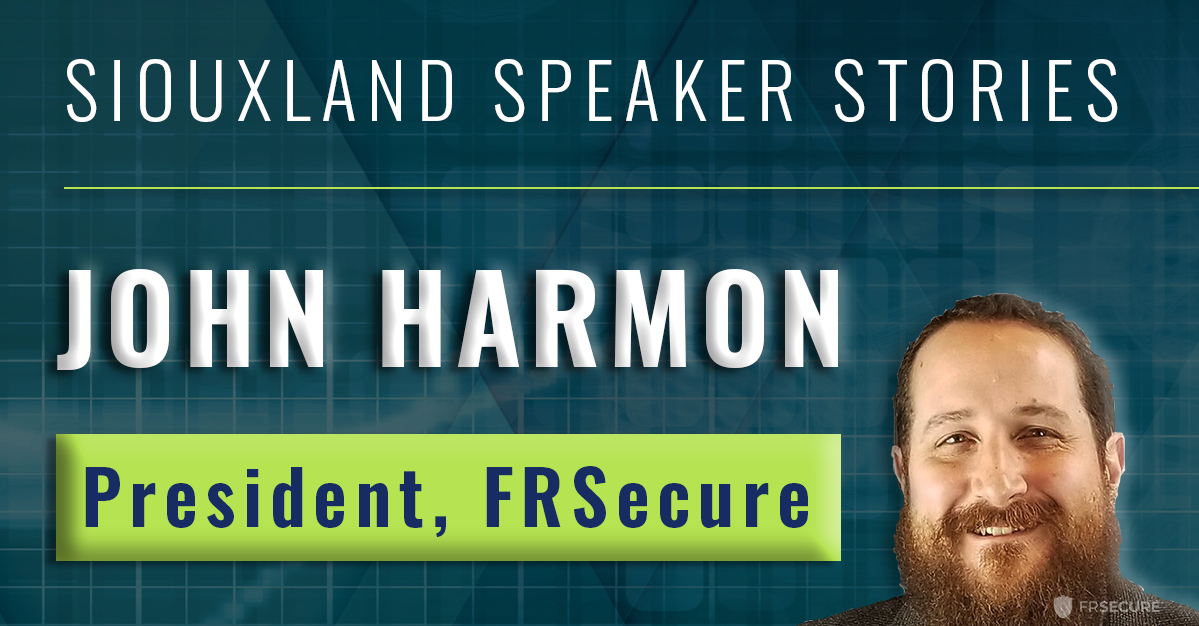 The fourth installment of our blog series featuring Siouxland Cybersecurity Forum event speakers introduces us to FRSecure president, John Harmon. John is an alum of Concordia College in Moorhead, Minn., and has more than ten years of IT leadership experience, through which he developed an affinity for information security. As president, John's focus is helping clients better understand security requirements and implement effective information security solutions and strategies. As FRSecure continues to grow, John works diligently to refine procedures and leverage customer feedback to keep FRSecure providing ever-improving value.
Xigent Solutions partners with FRSecure to provide comprehensive information security risk assessments to our partners through FISASCORE®.
This score enables stakeholders to speak the same language in order to effectively prioritize mitigation of the most urgent, realistic and expensive of potential security threats. FISASCORE consists of a thorough evaluation of risks within four phases: Administrative Controls, Physical Controls, Internal Technical Controls, and External Technical Controls:
Administrative Controls:

Sometimes referred to as the "human" part of information security and are controls used to govern other parts of information security.

---

Physical Controls:

The security controls that can often be touched and provide physical security to protect your information assets.

---

Internal Technical Controls:

The controls that are technical in nature and used within your organization's technical domain (inside the gateways or firewalls).

---

External Technical Controls:

Technical in nature and are used to protect outside access to your organization's technical domain (outside the gateways or firewalls).

---
Information security is not a one-size-fits-all proposition, and Xigent works hard using FRSecure's FISASCORE tool and methodology to carefully assess our clients' most significant vulnerabilities, then works with them to put a plan together for managing those risks (information security roadmap). Finally, we then help you successfully execute that plan (information security program development).

In addition to its FISASCORE tool, FRSecure, who is based in Minneapolis, is a full-service information security management company that protects sensitive, confidential business information from unauthorized access, disclosure, distribution and destruction. We look forward to hearing what John has to say a week from now, as well as the rest of our dynamic group of speakers!