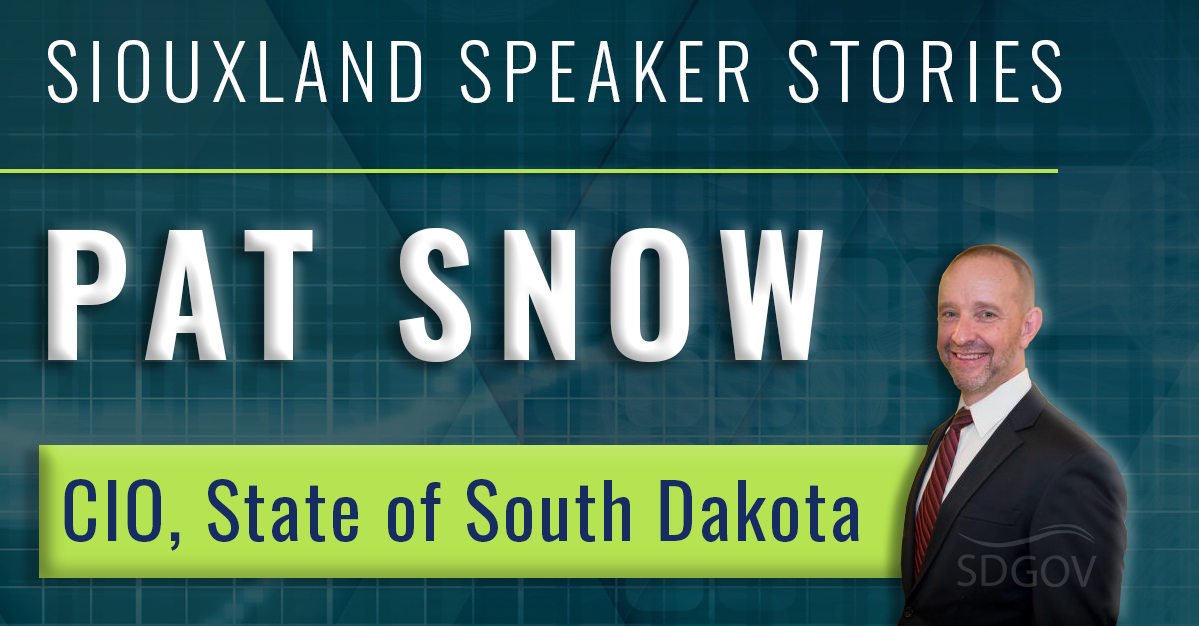 Part three of our blog series detailing our six exciting event speakers brings us Pat Snow, chief information officer and director of telecommunications for the State of South Dakota. Pat has worked for the state of South Dakota Bureau of Information and Telecommunications (BIT) since 1996. BIT is made up of administration, datacenter, development, telecommunications and South Dakota Public Broadcasting (SDPB).
Together, each division reporting up to Pat is committed to providing quality customer services and partnerships with affected stakeholders to ensure the State's IT organization is responsive, reliable and well-aligned to support the business needs of the state government. Among other things, Pat is responsible for the State's strategic vision and tactical planning of technical solutions. Additionally, Snow serves as director of the State's telecommunications division, and takes ownership for all data, video, voice and radio tower communications, as well as operational security and endpoint computer support.

Pat is the immediate past president of the National Association of State Technology Directors (NASTD). He has also served as an information systems technology advisory board member for Mitchell Technical Institute, as well as a board member for the South Dakota Educational Telecommunications.

Through a combination of framework-driven architecture, agile methodologies, and best practices execution strategies, Pat champions innovative technology concepts and strategies from clients and staff alike. During his tenure with The State of South Dakota, BIT has achieved national recognition as a leader in technology service consolidation efforts in government and education.

Snow, who makes his home in Pierre, South Dakota, is a 1990 graduate of Chardon State College in Chadron, Nebraska where he earned his bachelor's degree in computer science. He enjoys hunting, fishing, hiking and playing musical instruments.
Seen in this 2018 video from the annual NASTD conference, Pat outlines his priorities, projects and South Dakota's greatest achievements from last year. Check it out:
---
More press: